Blanqueamiento con fines cosméticos
El blanqueamiento genital y anal se basa en la decoloración de la piel de la vagina, entrepierna, labios exteriores y anocon propósitos estéticos; por otra parte también sirve como tratamiento de rejuvenecimiento y renovación cutánea.
Normalmente la zona genital tiene una tonalidad más oscura, lo que se debe a diversos factores genéticos y conductuales; por otra parte al igual que el resto del cuerpo, los genitales y el ano muestran las secuelas del paso del tiempo, lo que a muchas mujeres disgusta, por ello el blanqueamiento genital es una interesante opción para tenerzonas íntimas bonitas y juveniles.
Independientemente de los cuidados que se provea, la piel de esta zona del cuerpo es mucho más sensible y con los años tiende a tornarse más oscura, por ello para recuperar la lozanía de antaño se debe recurrir a la ciencia cosmética.
Los productos usados para la decoloración genital contienen hidroquinona, ácido salicílico, ácido tricloroacético y ácido glicólico, ingredientes comúnmente usados en cremas para el rostro, cuello y escote solo que en diferentes proporciones.
Dichas sustancias ayudan a renovar las capas superficiales de la piel y estimulan la producción de colágeno, eliminando la tonalidad oscura de forma progresiva. La cantidad de aplicaciones depende de cada persona, a grandes rasgos se puede decir que varían entre 4 y 8 sesiones.
Después de la acción de estas cremas despigmentantes, es necesaria la aplicación de exfoliantes que ayuden a eliminar las células dérmicas muertas y seguidamente una loción hidratante para fortalecer la nueva piel.
---
Composición
Crema de día:
Active Ingredients:
Hydroquinone (2.0), Octyl Dimethyl PABA (3.3), Benzophenone-3 (2.5).
Inactive Ingredients:
Water,Isopropyl Myristate,Stearyl Alcohol,Glyceryl Monostearate,Propylene Glycol,Ceresin,Poloxame 188,Steareth-20,geteareth-3,Dimethicone, Fragrance,Sodium bisulfite, Methylparaben,Propylparaben,Sodium Lauryl Sulfate,BHA,Trisodium EDTA,CITRIC ACID.

Crema de noche:
Active Ingredients:
Hydroquinone 2.0.
Inactive Ingredients:
water,Glyceryl Monostearate, Isopropyl Palmitate, Ceresin, Light Mineral Oil,PEG-6-32 Stearate, Poloxame 188,Propylene Glycol Monostearate, Propylene Glycol, Stearyl Alcohol,Steareth-20, Laureth-23,Sodium Bisulfite, Sodium Lauryl Sulfate,Dimethicone, Fragrance, Methylparaben,Propylparaben, Trisodium EDTA, BHA.
---
Instrucciones

Aplicar una pequeña cantidad como una capa fina sólo en las zonas afectadas para la decoloración de la piel oscurecida.Aplicar dos veces al día. No lo aplique en la piel inflamada o quebrada. Para obtener los máximos resultados, Esotericadebe usarse durante al menos 6 semanas. Luego de que de la coloración no deseada en su zona íntima se ha ido,suspenda su uso. Aplicar de nuevo sólo si la pigmenación reaparece. Si su piel es sensible, pruebe de un día para otroen una pequeña sección de su piel.No lo aplique sin indicación médica para su uso en niños menores de 12 años deedad.


---
Advertencias


No lo use en niños menores de 12 años de edad a menos que lo indique un médico. En caso de ingestión accidental, busque asistencia profesional o contacte un centro de control de envenenamiento inmediatamente. Para uso externosolamente. Mantener fuera del alcance de los niños.
---
Tips para la mujer

VAGINAL BLEACH – NOT AS DANGEROUS AS IT SOUNDS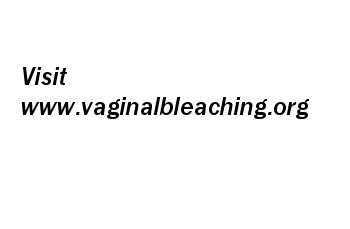 Don't worry, vaginal bleach is not the same product you would use to do laundry with. The only reason consumers refer to vaginal lightening treatments such as vaginal lightening creams and gels as bleaching products are because they too help make things lighter and whiter.
However, while most lightening products are safe to use on sensitive skin, some still use dangerous ingredients in their formulas including hydroquinone, mercury, and steroids. One of the safest skin lighteners on the market now is Medliten. To visit the intimate area page of Medliten, please click here: Intimate Area Bleaching. This products in particular does not use any of the previously mentioned ingredients and instead relies on ingredients such as Alpha Arbutin and Kojic Acid, both of which are natural, safe, and have been shown to help lighten the skin.
Due to the fact that Medliten does not contain any dangerous ingredients, it is safe to use on sensitive skin such as vaginal skin.
For more information about Medliten, simply click on Medliten link on this page. Discover the many uses of Medliten, take advantage of the buy two, get one free special, and see why Medliten is a safe and effective vaginal bleaching gel.